Our Financial Planning Process
---
Finding the right solution for your personal or business needs requires us to pay special attention to the circumstances of your unique situation. This is why our Financial Planners take a needs-based approach to our holistic advice strategy. Our six-step process of identifying, information gathering, analyzing, plan presentation, implentation, and reviewing your strategy will help ensure that you get on course to achieving your goals, and remain on course as life unfolds.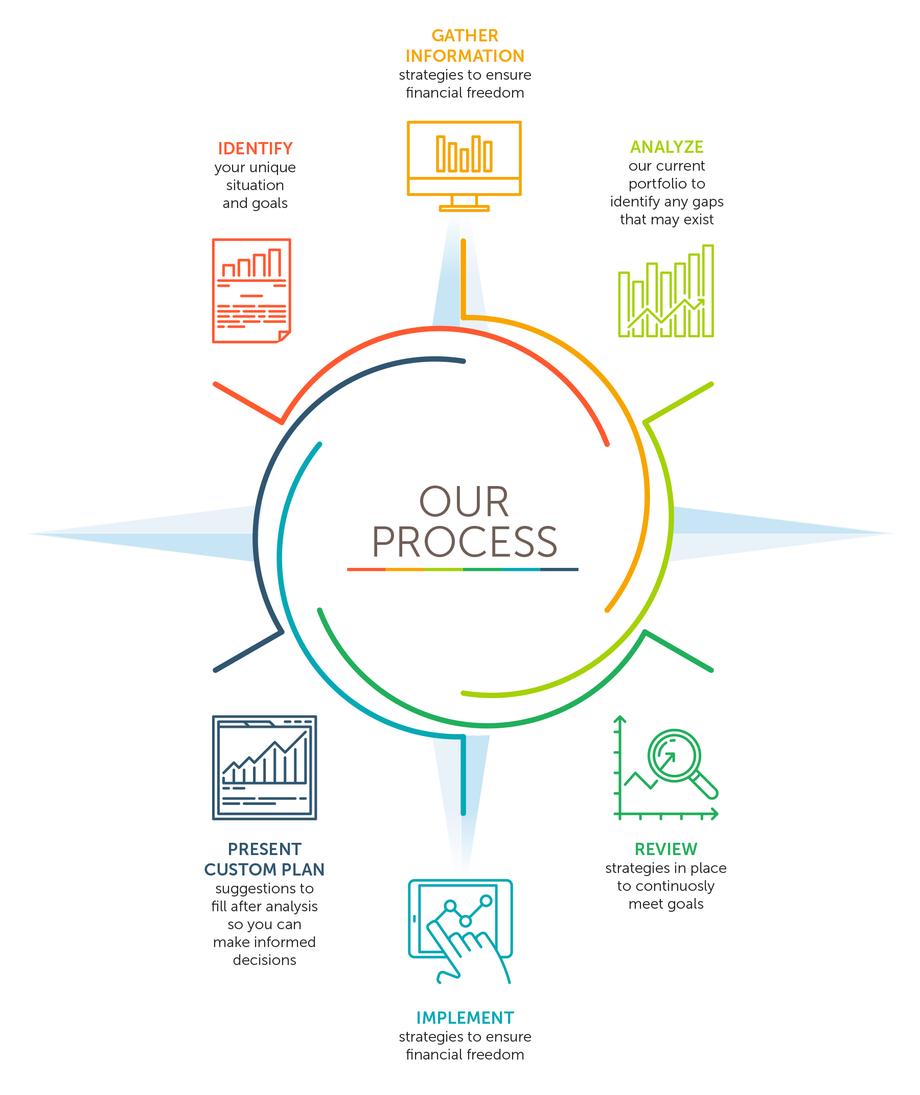 Identify. Before we recommend any product or service, we ask questions and get a clear understanding of your financial goals and objectives.
Gather Information. We make sure to collect as much relevant data as possible to be able to get the full picture of your financial situation.
Analyze. We then analyze your whole portfolio to identify any gaps that may exist in your policies and investments.
Present Custom Plan. We provide you with suggestions to fill in the gaps so you can choose the vehicles best suited for your situation.
Implement. If you're satisfied with our recommendations, we work with you to implement your strategies and secure the required products and services to help ensure your financial freedom.*
Review. Because your financial situation is bound to change, we work with you over time through periodic reviews to help you monitor the strategies in place, and their capacity to continuously meet your goals.**
*Please note that you can implement your financial plan at the financial institution of your choice. Implementation of specific products or services may result in commissions or fees outside of the financial plan fee.
**Periodic reviews of your financial plan may require new planning agreement and result in additional fees.
For a COMPLIMENTARY Financial Review, please contact Coastal Wealth.
---
Our Financial Services Representatives can help you with many of your financial needs. It is important to note that Financial Services Representatives are only able to provide certain services if they are licensed to do so in your state.